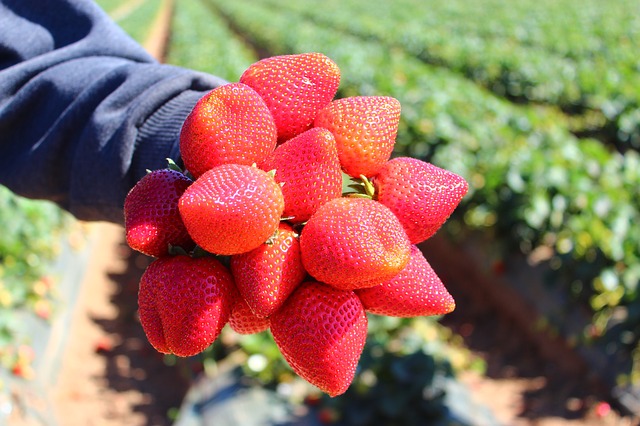 Strawberry Season in CZ. Pick Your Own Strawberries
Most Czech know the secret to keeping their kitchens stocked with strawberries. A quick trip to Kunratice is enough to fill an entire kitchen, maybe even twice over. The season has already started, so it's time to pack up the car, the kiddies, and your closest loved ones and head to the strawberry fields.
The season starts on the 14th of June 2022 every day from 7:00 am. The picking season usually ends at the end of June.
The town of Kunratice is famous for its strawberry fields, so if you're a fan of the fruit or the song, it's well worth the visit. Most of the plantations offer 'pick yourself form' for a small fee, about 100 kc, which is refundable in some cases.
You will need to bring your own basket.
In approximately 2 hours you find yourself in the middle of the strawberry fields, picking your own and filling up your basket. If you don't feel like being out in the sun, then enjoy the scenery and purchase a few kilos. With prices around 42 CZK/ 1kg, it's a bargain.
If you don't have your own transportation, don't worry, local buses can get you there. From Budejovicka metro station, take bus no. 193 that goes in the direction of K Seberaku and get off there. It's only a bit of a journey to reach the strawberry farms of Kunratice.
Along the way, there is plenty of smaller strawberry field. Depending on the ripeness, farmers will guide you to the sections that are ready to be harvested. If you'd like to try other pick-your-own farms that are not Kunratice (which is very close to Prague) try the following: Rataje nad Sázavou, Klatovy, Turnov (Tiberecký Region), Brno, or Bratčice "Jahodárna" in South Moravian Region.