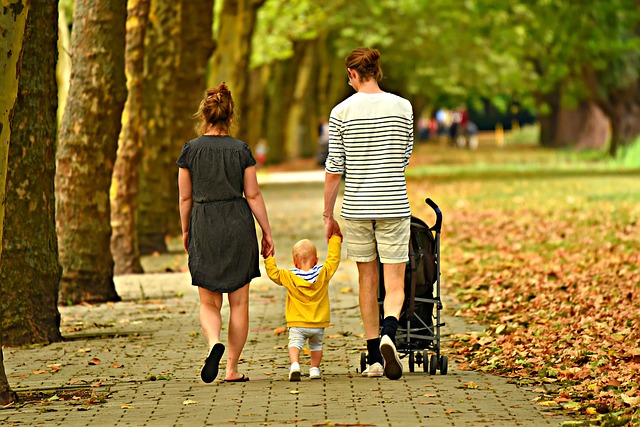 Parental Leave Benefits and Maternal Bonuses
If you are pregnant or have a newborn, there's good news on the horizon. Maternity support in the Czech Republic is about to get a serious adjustment, one that will make many mothers, and fathers, very happy.
By the year 2020, parental benefits are set to rise from 220,000 CZK to 300,000 CZK. That's right around the corner. So now is an ideal time to start planning children if that's part of your life plan. If you're wondering why the sudden change in maternity bonuses, the answer is simple. For almost a decade, the payout hasn't been increased or addressed. Therefore, the readjustment is long overdue, indeed. Since the economy of the Czech Republic has fallen recently and prices, wages, and revenues of the state budget have risen, the maternal bonus reconciliation comes at the right time. It's only fair to make life a little easier for young mothers and fathers.
Foreigners can benefit from this maternal bonus, too. 90% of foreigners don't know about government financial support for newborns. These maternal bonuses can be received after 1 year of living and paying taxes in the Czech Republic. Maternal bonuses are a standard procedure for all Czech citizens. Not sure how to apply? Talk to a company that specializes in this service.
Currently, mothers in the Czech Republic are entitled to 20 weeks of postnatal maternity support. However, a shift has been made in parental leave. And it's not just the mother's who are getting time off. The new seven-day entitlement, which allows fathers to claim up to 70% of their salary while on leave, is intended to encourage the father's early involvement in caring for young children. This shows just how forward-thinking the Czech Republic is. By giving incentives to families, a new paradigm is being created. Involving fathers in the child-rearing process builds a stronger family unit. It also removes a lot of burden on the mother's side.
After all, for centuries, it's been the mother who typically assumes the majority of the responsibility in raising a child. It's about time that we start changing the way we're doing things. The Czech Republic is taking big steps to make that possible.
For those who already have children and receive maternal support, the increase will happen automatically. Those who have exhausted their maternal allowance must reapply. Take notice, the child must be under 4 years old at the time of applying.
Parental leave Benefits and Maternal Bonuses for non-EU citizens
NON- EU citizens should regularly update the labour office with new visas or with bridge visas if visa extension is pending. Otherwise, Labor will stop paying paternity bonuses.
Parental leave Benefits and Maternal Bonuses for EU citizens
EU citizens who don't have residency permits should provide rental and work contracts for claiming paternity bonuses.
Let Pexpats handle everything!
Why not make your life easier? Pexpats handles anything and everything expats need: consultation services, fulfilling appointments, filing applications, visiting official offices and much more. Simply book a spot with one of our professional advisors to get started today.