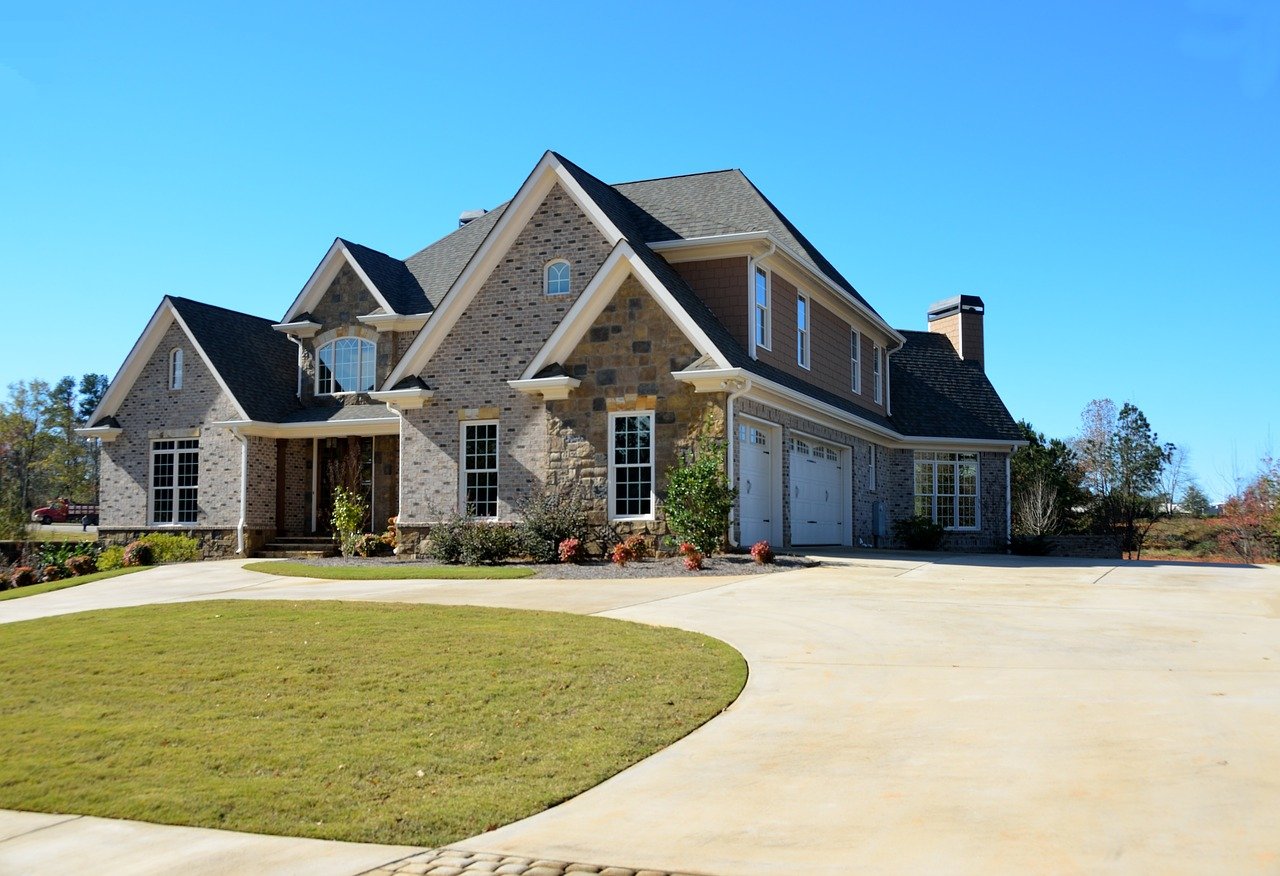 How to Get a Mortgage in the Czech Republic as a Foreigner
Read the complete guide on how to obtain a mortgage in the Czech Republic as a foreigner, including conditions and how to apply.
Conditions for Obtaining a Czech Mortgage as a Foreigner
Banks can again offer 90% loans. There is no longer the condition that loans cannot exceed nine times the applicant's net yearly income. Rates are currently down, and, despite debate, experts suggest property prices are remaining stable. The loan application process right now is cost-free, as is property assessment for a mortgage.
However, for foreigners living in the Czech Republic, securing a mortgage remains more difficult than for Czech citizens. Banks each have their own policies and conditions for determining mortgage eligibility, including for a foreigner's eligibility. What this means is that while one bank may reject a foreigner's mortgage application, another might approve the same applicant.
Despite this complication (or advantage, however you see it), there are general conditions to meet to get a Czech mortgage. Read on to learn everything potential homebuyers need to know. We share how to get a mortgage in the Czech Republic as a foreigner, including how to apply.
1 - Age requirements for obtaining a mortgage
The minimum age requirement for getting a Czech mortgage is
legal age
: 18 and above. Each bank also has its own age limit, which may vary from one institution to the next.
Typically, the age limit makes getting a mortgage while in retirement either very difficult or next to impossible. However, there is a workaround to this condition, which requires stipulating when the mortgage will be completely repaid.
For example, if the applicant is around 60 years old, the mortgage might stipulate repayment usually under the age of 67 to 70. This is the typical age limit banks expect applicants to complete mortgage payments. The usual age for mortgages is between
18-67 years old
.
2 - Residency requirement for Czech mortgages
Holding temporary residency suffices for EU nationals, while permanent residency is necessary for third-country nationals. Many banks will accept a foreigner with permanent residency, although only some accept those with temporary or long-term residency.
In some cases, it's possible to apply for a mortgage without a residency permit, such as for some EU citizens. Those who can work in the Czech Republic without needing a residency permit fit into this category. However, the applicant must have income from the Czech Republic or foreign income gained as an employee (not from entrepreneurship).
It's necessary for applicants to have a Czech address, either from owning or renting property. Most banks will also require a Czech ID (rodné číslo), although, again, this changes from one bank to the next.
3 - Proof of financial standing
No matter if it's a Czech or a foreigner applying for a mortgage, the conditions of financial standing remain the same. Applicants must prove first and foremost they can fulfill monthly installments. This is calculated based on the mortgage amount, maturity, and interest rates.
Banks will appraise applicants based on whether they have a stable job, their income, and their capacity for downpayment. A
10% downpayment
is required at minimum, although 20% is better as it lowers interest rates. It also equates to a higher chance of approval.
When approving financial standing, Czech banks commonly recognize the following types of revenue:
Pension (including disability, widow and orphan pensions);

Revenue of current and future lease agreements;
Some banks may also accept other proof of financial standing, although those above are the most common. It will be necessary to prove income by either an income confirmation (for employees) or a tax report (entrepreneurs). Proof should typically cover from the past 2 years. The more the applicant wants to borrow, the more the proven income should be.
4 - Evaluation of creditworthiness
Also related to financial standing, Czech banks must perform a credit evaluation on mortgage applicants. Banks determine the applicant's credit rating on factors such as income, current loans, credit cards, outstanding debts, etc.
Factors such as unused credit cards, late or missed payments and more can negatively impact credit score.
Thus, you might consider getting an independent credit analysis before applying for a mortgage. Consider how to improve your credit rating, and ultimately, how to prove creditworthiness.
5 - Absence from debtor registries
When getting a mortgage in the Czech Republic, it's necessary the applicant is absent from debtor registries. Banks tend to check the previous 3 to 5 years, and often only small transgressions are tolerated.
Anybody with outstanding debt, ongoing foreclosure, or insolvency will not be approved.
6 - County of origin and risk categories
Beyond checking residency status, in the Czech Republic, banks also consider the mortgage applicant's citizenship. Certain countries of origin are in either lower or higher risk categories and include the following.
Lowest risk countries: the Czech Republic and Slovakia (as well as foreigners who have Czech citizenship)

Low risk countries: EU and European Economic Area (EEA) Countries

Medium risk countries: Third countries (applicants from proportionally low-risk countries outside of EU and EEA countries) – USA, Canada, Russia, China, Australia

High-risk countries: mostly African countries, the Middle East, and Asia (Oman, Saudi Arabia, Sri Lanka, Vietnam)
7 - Pledge Value (collateral) on mortgage
For any Czech mortgage, there is a requirement to guarantee the property against a security asset. The more real estate you pledge, the higher the mortgage loan you can get.
The total value of the pledge determines how much the applicant can borrow. The maximum amount of any mortgage loan is 90%.
However, more commonly, banks offer a max loan of up to 80% of the value of the collateral. The remaining 10-20% is what the applicant pays on their own.
8 - Essential documents for applying
Regarding paperwork, foreigners will need a range of documents when applying for a mortgage. Beyond proving the worth, source, and reliability of income, there is also proving personal criteria for getting a loan. This can include personal information such as citizenship, residency, and marital status.
The final steps include documentation on the property of the mortgage loan in question. These include an appraisal of the property for the bank to estimate its value, and the purchasing contract. Typically, the appraisal process takes 1 to 3 months, depending on the bank's processing time and documentation requirements.
Also, it is possible to apply for a mortgage without first deciding on a property. In these cases, the banks assess the credit score of the applicant, and determine eligibility and maximum loan amount. This applicant then has no longer than 3 months to choose a property before the application expires
9 - Conditions for getting a mortgage from 1 April 2022
In accordance with the instructions of the Czech National Bank, the following conditions from 1 April 2022 apply.
Total loan amount must not exceed 8.5 times annual net income.

For example, if income is €25,000 net, the bank can loan up to €300,000. This is the DTI (debt-to-income) indicator. However, note that DTI applies at 9.5 times net income for applicants under 36 years of age.

Mortgage payment must not exceed 45% of net monthly income.

For example, with a salary of 60,000 CZK, the maximum monthly mortgage mustn't exceed 27,000 CZK. This is the DSTI (Debt Service to Income) indicator. Note: DSTI for applicants under age 36 applies at 50%.
From April, Czech banks will also lend up to 80% of real estate collateral. For those under 36, banks can lend up to 90%. This follows the LTV (Loan to Value) indicator, which indicates the ratio between the amount of the mortgage loan and the value of the mortgaged property.
10 - Where to get assistance obtaining a Czech mortgage
Often, a popular option for foreigners getting a mortgage in the Czech Republic is through mortgage brokers. A mortgage broker acts as an intermediary between applicants and multiple lenders. The broker receives a referral fee from lenders, while also providing financial and legal guidance to the potential homeowners.
This option is popular because lenders tend to offer mortgage brokers unique discounted rates. Also, mortgage brokers can sometimes help negotiate loan approval when the applicant wouldn't normally get it from the bank. For those who don't speak much Czech, this can be an obvious choice.
However, when hiring a broker, be wary of anything that doesn't make financial sense in your case. While brokers can arrange important aspects like building insurance, which is required by banks, some services can be costly. It can be more cost-effective to do some things yourself, or, at least, to conduct some research for negotiations.
Czech online Mortgage Calculator