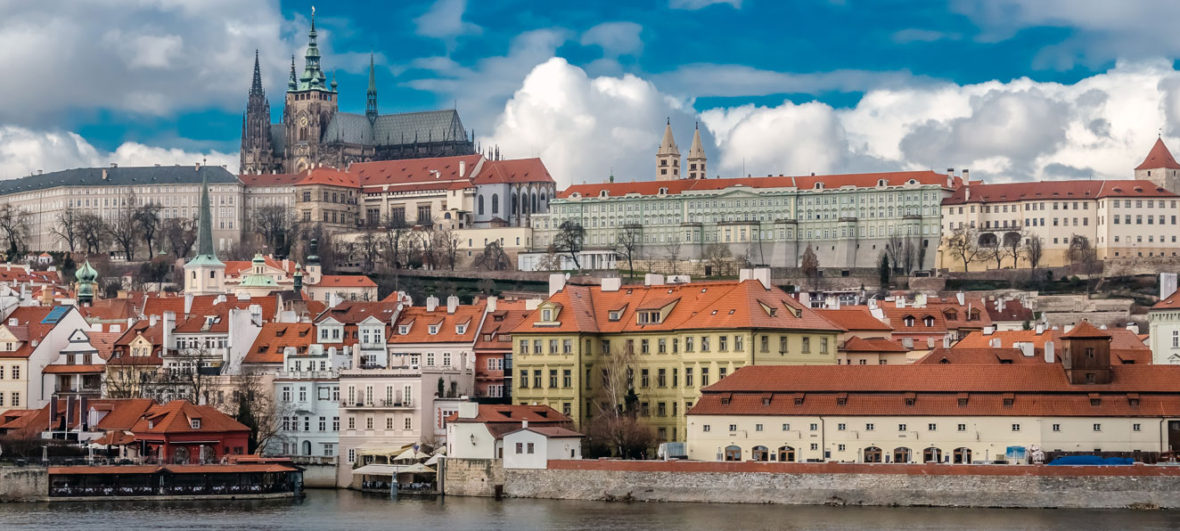 New life in the Czech Republic
Moving to the Czech Republic (11 facts about living in Czechia)
Moving to the Czech Republic is becoming more popular for foreigners who are looking for new opportunities. Most of the companies are moving their offices to the Czech Republic due to the comfortable life and a lot of opportunities to build a career!
But we all know how difficult to move to another country. But we are here to help you! Below you can see a little guide that helps you to relocate and be prepared for anything!
Most of the population living in Prague know English, but if you want to go deeper into the country and to know new culture and traditions you should know Czech. There are a lot of places in each city where you can attend free classes to study Czech. Most of the Czech people are really happy to teach you some basic words/sentences in case if you want to order one more beer! The plus to know Czech is that it belongs to the Slavic group of languages and for you, it will be easier in the future to understand and learn a new Slavic language!
There are several groups for foreigners that you can find on Facebook and you can join and follow the recent news. Also, in Brno and Prague, it is very popular to meet up every week for a language exchange, where you can meet new people, have a few glasses of beer and make new friends!
The Czech Republic is a popular destination for working and studying purposes, so you will easily meet your new friends.
Almost all employers offer a "Multisport" card as a bonus. This card allows you to visit more than 2000 sports and relaxation facilities.
Most of the Czech and foreign people concentrate on outdoor and sports activities. Every weekend you can notice that locals are going fishing, hunting, mushroom picking in a forest, or do sport such as climbing, hacking, kayaking.
The Czech Republic is well known for its rich history and architecture. You can find everywhere beautiful castles, natural wonders. Prague considers as the most beautiful city in Europe!
It is also, well known for its good train and bus connection.
4. Work in the Czech Republic
Before coming to the Czech Republic, it is better to find a job because most of the companies that are hiring foreigners can offer you accommodation for a fee for a couple of weeks, a free phone card, or assistance with the bureaucracy.
If you are an EU citizen, then you can live and work in the Czech Republic without a working permit or visa! If you are not an EEA citizen, you will need a valid working permit.
For third-country nationals, a visa will be required as well. There are two types of a long-term residence permit under which you can work:
1.
Blue Card
– it is only for people who have a high-level professional or university degrees and or people who have been offered a full-time job contract for at least one year with a salary greater than the average gross of the annual salary of the Czech Republic.
2.
Employee Card
– it is for people who found their job at the Central Register of Jobs.
In both cases, the employer has to prove that this position is not suitable for Czech and EU citizens.
The Czech Republic has its own currency – the Czech Crown, where 1 EUP is approximately 25 Czech Crowns.
The Czech Republic is considered a country with lower prices than the majority of western countries.
Moving to the Czech Republic is becoming more popular for foreigners due to so many opportunities available, friendly taxes policy for entrepreneurs and freelancers, and good quality of life. If you are looking for a new start of your life, or a friendly environment supporting you to achieve your goals, Prague and the Czech Republic is a great place to be.
The minimum Gross salary in the Czech Republic in 2023 is 17 300 CZK and minimum net salary after deducting the basic tax discount is 15 372 CZK
The average gross salary in the Czech Republic is increased to 6.5% in 2023 and the average gross salary in 2023 became 40 324 CZK. For calculating your Net salary, you can use our salary calculator
here
Public transportation is highly efficient, clean, and organized. Tickets can be bought at vending machines, newsagents, and other small shops. It is cheaper to buy a monthly or seasonal ticket. Before entering the metro, bus, trolley bus, or tram, passengers must have a ticket and the ticket must be validated (stamped by yellow boxes). A ticket inspector may check the validity of tickets at any time during the journey on any number of systems or lines. She/he is authorized to ask the passenger to present a valid ticket. This means the ticket must be stamped. It must not be double-stamped. And it must be valid by date. Inspectors will confiscate invalid tickets and collect a fine. These fines can range from 1,000czk to 1,500czk.
Unfortunately for taxi drivers and taxi businesses, the shift has been made to Uber. Why? Because taxis are very expensive. In a city with plenty of convenient public transportation and all-night trams, taxis are not advisable. In actuality, Prague, for the most part, is very walkable. If you do wish to use a taxi, make sure the driver has a proper ID and proper meters. Be warned that prices vary greatly between companies and charges for distance. Call a company rather than pick one up on the street, if possible.
A tip of 5-10% is appreciated in any restaurant with table service, although not mandatory.
Czech spa tradition is an integral part of European culture. There are plenty of Wellness Hotels that offers spa and sauna service. Thanks to the high quality of the country's natural therapeutic springs, it has earned an exceptional reputation and a high level of respect among Europeans. Massages are also an ever-growing trend in certain regions.
The Czech crown has several increments of value. Coins: 1, 2, 5, 10, 20, 50 CZK/Banknotes: 100, 200, 500, 1,000, 2,000 and 5,000 CZK. To locals, it is called the koruna, abbreviated as Kč, but in English, it's known as CZK.
People usually don't work these days. Schools, shops, banks, post offices, and hospital outpatient departments are closed.
EASTER MONDAY Easter Holiday
MAY 8 Liberation Day: the end of World War II
JULY 5 The feast of St. Cyril and St. Methodius: the arrival of the Christian missionaries sent from the Byzantine Empire to the Czech Lands
JULY 6 Jan Hus Day: commemoration of the religious reformer's death at the stake in 1415
SEPTEMBER 28 St. Wenceslas' Day: in remembrance of the patron saint of the Czech State
OCTOBER 28 Czechoslovak Statehood Day: this day commemorates the establishment of democratic Czechoslovakia in 1918
NOVEMBER 17 Freedom and Democracy Day – commemorating the anti-Communist demonstrations of 1989
DECEMBER 24 Christmas Eve
DECEMBER 25, 26 Christmas Holidays
11. Emergency and other urgent phone numbers
Emergency numbers are the same for all phones, including mobiles. They are free of charge. European Emergency Number: 112 Ambulance: 155 Police: 158 Fire Brigade: 150
Municipal police: 156 Emergency road service: 1230, 1240 Telephone directory enquiries (Czech Republic): 1180 Telephone directory enquiries (International): 1181 Free phone numbers in the Czech Republic begin with 800
If you are currently moving to the Czech Republic and looking for assistance with paperwork -
Contact us
.
We are a relocation agency based in Prague, helping foreigners to save time while dealing with authority offices & paperwork.