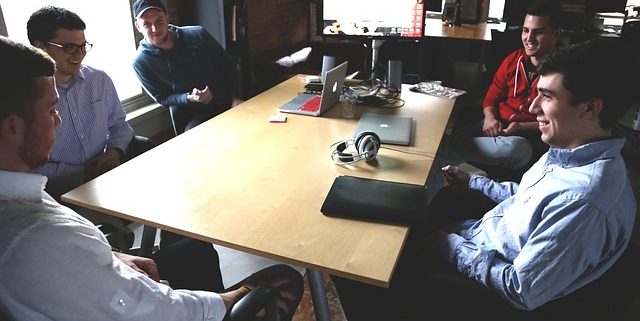 Czech Trade license of freelancer and information about taxes
Criminal clearance report
Ukrainian citizens with protection visa
British Citizens After Brexit
Citizens of Australia, Brazil, and South Africa
Exception for NON-EU citizens
Consent with the business address
Social Tax and Health Insurance in 2023
Income tax or Annual tax report
Capital Gain and Crypto Tax
3 000 CZK for voluntary blood donors

3 000 CZK for voluntary plasma donors

20 000 CZK for voluntarily organ donors
Up to a maximum deductible amount of 150 000 CZK
Up to a maximum deductible amount of 24 000 CZK from private pension savings investments
Up to a maximum deductible amount of 24 000 CZK for life insurance payments
Up to a maximum deductible amount of 10 000 CZK
No limit to the deductible amount
No limit to the deductible amount
The discount applies to income from self-employment, regardless of whether it is your main source of income, or it is side income (together with full-time employment)
Note:

the income of the spouse is considered the spouse's net income
350 CZK per month, up to a maximum of 4 200 CZK for a full year of studies
15 200 CZK per kid per year
Up to a maximum bonus of 15 204 CZK for a first child

Up to a maximum bonus of 22 320 CZK for a second child

Up to a maximum bonus of 27 840 CZK for three or more children
Personal income tax advance deposit
Your income taxes were

CZK 30,000 or less

.

It is the

first year

of running a business or freelancing.

You also have full-time

employment

which pays the advances.

You're registered and

paying flat taxes

.
You paid income tax over CZK 30,000 but

less than CZK 150,000

. In this case, you must make deposits

semi-annually

(2x per year) at

40%

of the original tax obligation.
Trade license validity and extension
Non-EU Zivno Visa or any Long-Term Residency holders

have a trade license valid for the duration of their visa / residency. (Make sure to extend the trade license when applying for a new visa, biometric card, or bridge visa during the residency process.)

Ukrainian Citizens with Refugee Status

possess a valid trade license for the duration of their temporary protection visa. (Remember to extend the license when applying for a new protection visa.)

Partnership Visa and Permanent Residency holders

receive an unlimited trade license. (There is no need to file for extensions. However, it is important to remember to pause the trade license if not actively generating income from self-employed activities.)

EU Citizens, their family members, and UK Citizens with Temporary Residency under the Brexit deal

have unlimited validity of the trade license.
Czech VAT rates and charging VAT in 2023
The basic rate of VAT - is

21%

,

The first reduced VAT rate -

15%

,

The second reduced VAT rate -

10%

.
1. Invoicing as Czech VAT Registered business
2. Invoicing as Czech Light VAT Registered business
3. Accepting services from companies registered out of the Czech republic
Czech trade license as a side income
Czech online tax calculator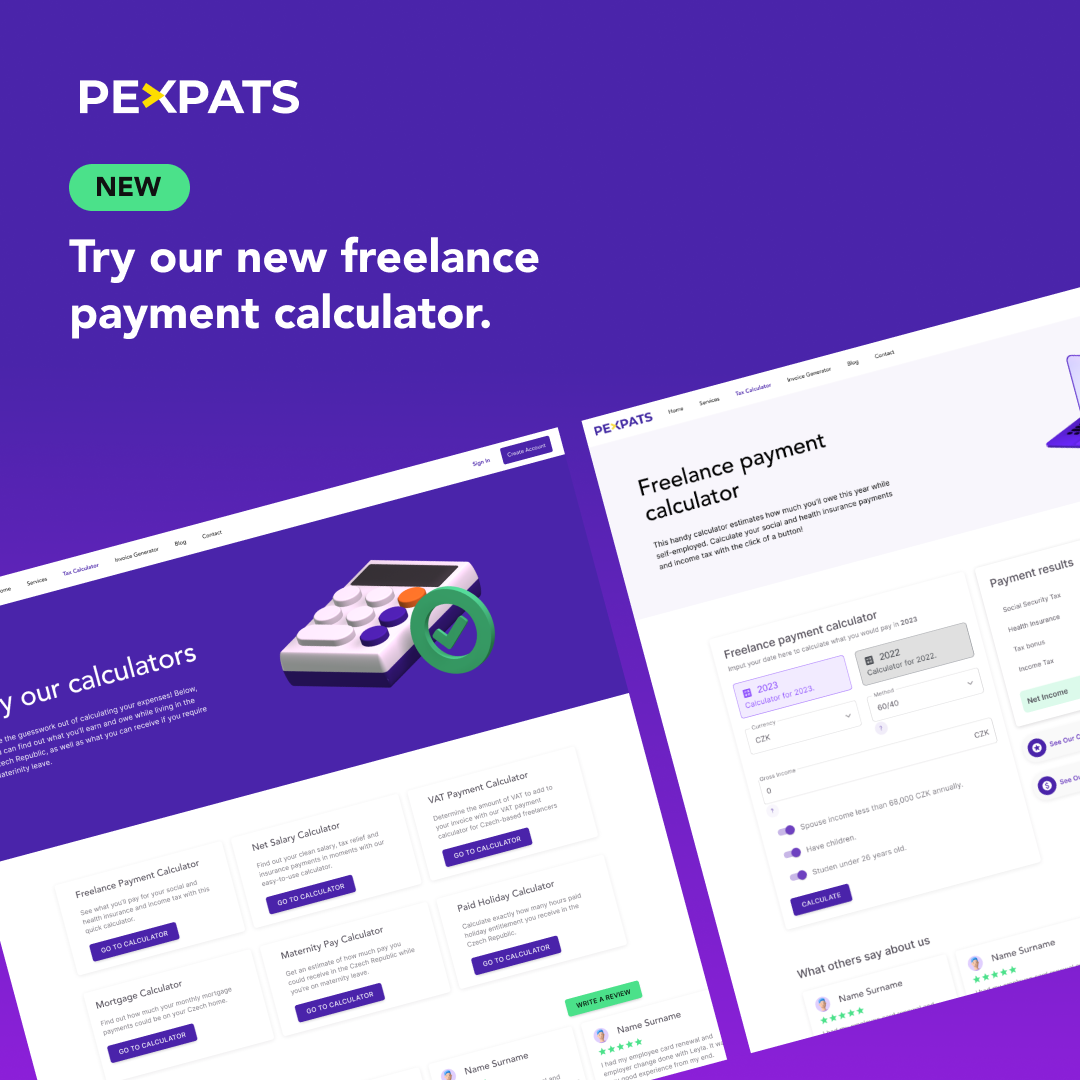 The division of tax rates into

tax rate bands

(according to annual income and deductible expenses);

An increase in the total income limit;

A change in the payment amount for each bracket.
Gift Tax in the Czech Republic
Donations from a spouse or direct relatives (children, parents, grandparents, grandchildren)

Gifts from a collateral line of kin (siblings, nieces, nephews, uncles, aunts; children's spouses; spouse's children, spouse's parents, parent's spouses)

Gifts from persons who lived with the beneficiary, donor, or testator for at least 1 year before the transfer or death of the testator in a joint household. This person would thus be a caretaker of the joint household, or were once a dependent of the beneficiary, donor, or testator for maintenance purposes.
Taxes for donating real estate
How to reduce tax burden by reporting a cooperating person?
Who can you report as a cooperating person?
A child over 18 who is currently enrolled as a student

A spouse whose main employment is with the employer
Conditions for cooperating persons
They are of

at least 18 years of age

with the legal power to conduct their own personal and financial affairs

There is no trade license is necessary, while activities are regarded as

self-employed

Only the cooperating person is able to apply for a

spouse or child discount

. The entrepreneur cannot.

All income and expenses must be divided and reported by the entrepreneur and cooperating person

according to the law

.

Both parties must

fulfill all reporting obligations

.
How to report a cooperating person
Limits on transferring income to a cooperating person
For a cooperating spouse, the maximum transfer limit of income and expenses is up to

50%

, to a

maximum of CZK 540 000

.

If cooperating with a non-spouse, the maximum transfer limit is

30%

of income and expenses, up to a

maximum of CZK 180 000.
A practical example of reporting a cooperating person
Adam earned CZK 800 000, and he applied the 60-40 method to his taxes.

Adam's expenses are therefore CZK 480 000, with a profit of CZK 320 000.

Adam applies the basic taxpayer's discount (CZK 30 840), so

he pays CZK 17 160

remaining to pay in taxes.
Adam transfers CZK 400 000 of his income and CZK 240 00 of his expenses to his spouse Eva.

Adam's tax return becomes the exact same as Eva's.

They both now have an income of CZK 400 000, expenses at CZK 240 000, a profit of CZK 160 000, with a remaining 15% income tax to pay of CZK 24 000.

Adam and Eva both apply the basic taxpayer's discount of CZK 30 840, meaning they now have

zero tax liability

.