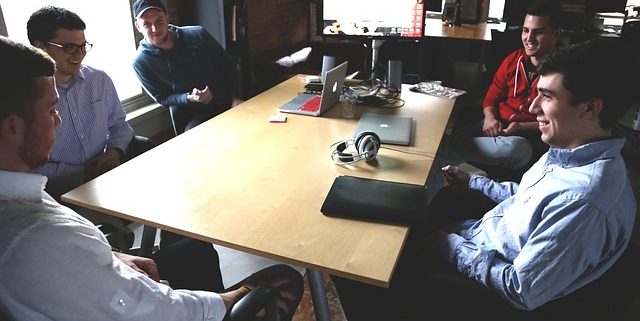 Czech Trade license of freelancer and information about taxes
The Czech trade license of a freelancer is the business status of a self-employed person with the ability to do several business activities. The person with a trade license will have a registered tax number and the same rights as the company registered in the Czech Republic.
There are 80 common activities that fall under one trade license. These activities don't require any special education or university degrees.  The most common activities for our clients include graphic design, IT and general consulting, foreign language teacher, sales, photography services, and event organizer. The trade license holder can participate in all 80 activities under one trade license and under tax number.
The most important conditions of obtaining the trade license are a criminal clearance report from the home country if the foreigner doesn't have permanent residency in the Czech Republic. The full registration process takes 7 days.
Criminal clearance report
British Citizens after Brexit
After Brexit, British citizens are considering as third-country nationals, and for obtaining the Trade license in the Czech Republic you
must
obtain a Criminal Clearance Report from the UK. You can apply online
here
.
A criminal clearance report form doesn't exist in the US. So US citizens must provide an affidavit confirming you have not committed any crime. This is an affidavit that must be signed at the US embassy. Make an appointment
online
to visit the US embassy in the Czech Republic. They will provide the proper form to fill out and sign in person. The charge is
50 USD
. For those who are still in the US, arrange an affidavit form at the nearest Czech embassy.
A Canadian criminal clearance report should be translated into the Czech language. Here is a list of official translators in Canada (Link) and it should have a super legalization stamp at the Czech embassy. Please check the link. For Canadians who are already living in the Czech Republic, please contact the Canadian embassy.
Citizens of Australia, Brazil, and South Africa
Criminal clearance reports should be translated into the Czech language and must have an Apostille stamp. Legal translations can be done for an additional fee in Prague.
Consent with the business address
Each trade license holder should have a business address. Renting an office is not necessary. It can be a so-called virtual or remote office. For those who already rent an apartment, the home address can be used as the business address. Ask permission from the landlord. Download the form which the landlord should sign here:
Consent with business address
. It is convenient and free, but most owners in Prague don't want to give permission. Additionally, we can offer business addresses from our virtual business provider for
6 900 CZK
per year.
Social Tax and Health Insurance
EU citizens are registered at public health insurance and social tax after registration and activation of trade licenses. Other nationalities' trade license is activated and registered at social tax after they collect their Czech visas at the Czech embassy. Since May 2016, US citizens must been registered with public health insurance. Other Non-EU nationalities should buy commercial health insurance according to the future period of stay. We are an official commercial health insurance provider of
AXA
.
Since 1.1.2015 maximum amount for health insurance was cancelled and there is no maximum amount limit for Czech insurance from the
Czech trade license income
.
Social Tax for trade license holders is
2 841 CZK
monthly which is minimum and it's only for the first year. Public health insurance of VZP for trade license holders is a minimum of
2 627 CZK
monthly, also only for the first year. You might pay a difference after the calculation of your final income for the previous year. The final calculation comes from your yearly clean income.  Social Security tax
29.2%
, from half of the net and taxable income. Health insurance
13.5%
from half of the net and taxable income.
Social security tax has a limit and is taxable up to
1 701 100 CZK
clean income. Over this amount of income, social security is not taxable.
The Czech financial tax offices came with a new solution from 2021. From 1.1.2021 The Czech trade license holders can use the method
Czech flat tax amount of 5 995 CZK monthly.
Monthly Czech flat tax amount
5 995 CZK covers the health insurance, social tax and income tax, and no tax paperwork.
Only the condition of using the method Czech flat tax is the annual income amount should be less than 1 000 000 CZK.
Income tax or Annual tax report
Income tax for trade license holders is fair. The Czech trade license holders can choose various types of tax options. Income tax is 15% of net income and there is a
30
840 CZK
tax discount. The Income-tax will be 23% for the amount over
1 867 728 CZK
. Method 60/40 is the most common. The collection of payment receipts or invoices from expenses is not necessary. It means a fixed  
60%
cost allowance and a
40%
income. For example, if the total gross income for last year was
300 000 CZK
, then
300 000 – 60%
cost allowance( fixed expenses) =
120 000
clean income.
15%
tax will be paid from 120.000 which means
120 000 - 15%= 18 000
(tax amount) -
30 840
(tax discount) =
0 CZK
(final tax amount). It is not possible to use Method
60/40
if your income is higher than
2 million.
In this example, taxes will not be paid. This method is convenient and the best solution for EU citizens and EU family members(partner visa). We don't recommend this method for other nationalities who need to renew their visas or residency permits in the future because income proof is required if they don't have at least
500 000 CZK.
 For the situation and calculation which was used above, other nationalities should use the method tax from the full amount for avoiding visa renewal rejections due to insufficient funds.
Please check more information about income proof calculation of MOI offices
here.
Our services and fees are as follows:
Our complete service fee is
10 900 CZK.
Trade license registration including registration fees;
Trade license activation;
Registration with the financial tax office;
Registration with the social tax office;
Registration with Public health insurance;
Non-EU and non-US clients may have translation fees of criminal reports; Trade license for Third-country nationalities has expiration dates.
Additional information about taxes:
Czech Solidarity tax starts from
1 672 080 CZK.
If your income is
2 million
, you will additionally pay
7%
from
327 920 CZK
(
2 million – 1 672 080 million
).  You will become a VAT payer if your income (money you receive) is over 1 million in the last 12 months.
Solidarity tax was canceled from 01.01.2021.
The income tax amount is increased to
23%
for the income above 1 867 728 CZK.
For example, Your income is
2 000 000 CZK
and your
Czech income tax from freelancing
would be the following. 2 000 000 CZK - 1 867 728= 132 272 CZK.
1 867 728 - 15%= 280 159 CZK.
304 832 - 23% = 30 422 CZK.
So the total amount of income tax from 2 000 000 CZK is 310 581 CZK (280 159 CZK + 30 422 CZK).
Czech tax relief brings many advantages for freelancers who are students or have families.
Annual tax relief of freelancer - 30 840 CZK.
First child - 15 204 CZK;
Second child - 22 320 CZK;
Third and next child - 27 840 CZK.
Unemployed spouse - 24 840 CZK.
Tax reliefs are applicable if the freelancer's annual clean income is over 91 200 CZK.
You will become a Czech national VAT payer if your income exceeds 1 million in the last 12 consecutive months from your Czech source of income. For example, you have income from Czech registered business 200 000 CZK and from the Company that is registered out of the Czech Republic 900 000 CZK. You are not eligible for Czech VAT registration because your Czech sources of income didn't exceed over 1 million CZK in the last 12 months.
Light VAT
is needed if you invoice
EU-registered
companies that are registered out of the Czech Republic. You should apply light VAT statements monthly. Please contact us for the accounting service packages.
Contact us
and we will help you to understand the tax system in the Czech Republic!
Czech trade license as a side income
In the first year of side business who have full-time employment, you don't need to pay social security and health insurance payments.
Social security and Health Insurance balance
​​If your clean income from trade license is higher than 85 058 CZK ( your 40% when you use the 60/40 tax method) then you start paying the deposit next year. So the limit for social tax is 85 058 CZK. If you are over this amount you will pay some balance and start paying a deposit of 1 018 CZK next year, if your clean income for full-year under 85 058 CZK, then you pay 0 CZK balance and 0 CZK deposits.
Health insurance is calculated in this way 0,135 x 0,50 x your clean income (40%): months of your trade license last year.
For example, as a side income trade license, you earned 103 500 CZK last year. You used 60/40. So your clean income (40%) is 41 400.
Social Tax you don't pay any balance or deposit because 41 400 < 85 058 CZK.
0,135 x 0,50 x 41 400 (your clean income) : 12 months = 233 CZK. That is what you should pay for Health insurance balance.
15% from your clean income. You already used your tax discount or bonuses when you received your clean salary from your full-time employment. So, from trade license income you cannot have any tax discount or bonuses.
So 41 400 (your 40% after using 60/40 tax method) - 15% = 6 210 CZK is your income tax.
Czech online tax calculator
Now you have an opportunity to monitor your finances by using our
Czech Tax calculator
. Click below and check your income after taxes.